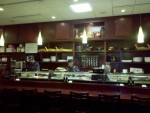 Fujiyama is an authentic Japanese restaurant offering Sushi and Hibachi. Our restaurant is the perfect place for a romantic night out, a birthday with family or a fun night with friends. Once inside, you will see how the interior design of Fujiyama gives you a delicious escape from the outside world.
All aspects of the Sushi cooking processes are performed right before your eyes! Prepared to be dazzled by the skillful mastery and showmanship of our talented chefs who will make this an occasion never to be forgotten.
Our mission is to provide you with the most tantalizing Japanese cuisine available in an atmosphere that captures the true cultural character of Japan. We hope that after dining with us, you will leave with lasting memories of our crafty culinary teams, as well as the wonderful aromas and flavors that came from our tables. As you can see, it is our never-ending goal to bring the finest and most authentic Japanese cuisine available to Great Milwaukee.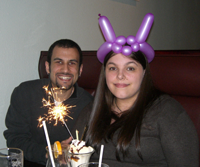 IS IT YOUR BIRTHDAY??
Let your server know that it's your birthday! We do a song, balloon hat, ice cream, and an Instagram picture!
---